Professional Court Reporting Services in Nashville, TN
Offering Zoom conferencing option for our court reporting services at no extra charge.
Beres & Associates offers Zoom conferencing services for your court reporting needs. We will train you and your team, and will have you screen-sharing like a pro! Contact us for more info on our Zoom conferencing options.
Nationwide & Worldwide Reporter Referrals
Hyperlinking & Embedding of Exhibits
Video Recording with Sync Option
Realtime Reporting
Beres & Associates can help you gain the ADVANTAGE in your litigation by providing you with total accessibility to realtime technology. Find out more!
Need Court Reporting Services?
Contact us today
 to see how we can put our over 100 years of combined court reporting experience to work for you.
Our Professional Court Reporting Association Affiliations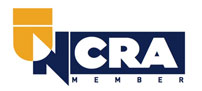 Have a question? Contact Beres & Associates today.
Contact us directly by emailing us at:
info@beresandassociates.com
Or call today! 615.742.2550
Beres & Associates offers the highest quality and customer service to all of its court reporting clients. As the oldest court reporting firm in Nashville, and also offering court reporting services to Franklin TN, Brentwood TN, Hendersonville TN, and surrounding areas, we boast decades of experience and relationship-building with law firms all over Middle Tennessee. If you have a question about our services, please fill out the simple contact form. If you are ready to schedule your court reporting appointment, please click here.