Professional Stenographers & Court Reporters in Nashville, Tennessee
James P. Beres, Founder
RMR, LCR, CLR
Jim began reporting in 1975, spending the first year of his career in his hometown of Toledo, Ohio. In 1976, he moved to Miami, Florida, working for a large firm until 1981, when he moved to Nashville and later started Beres & Associates Court Reporters. Jim practiced as a Registered Merit Reporter (RMR), a Licensed Court Reporter (LCR) with the State of Tennessee, and also a Certified LiveNote Reporter (CLR).
In addition to actual court reporting, Jim reported for ASAP Sports, traveling around the country to cover interviews with top professional athletes. He has covered the PGA Tour, NFL and NHL events, the Kentucky Derby, the Preakness, the Rose Bowl, Major League Baseball Winter Meetings, NCAA men's basketball games, and the LPGA U.S. Women's Open.
Jim served as president of the Tennessee Court Reporters Association for the 2013-2014 term. He currently spends his time playing golf, cooking, studying investment portfolio management, and spending time with his two grandsons, Lincoln and Grayson.
Email: info@beresandassociates.com
Mindy Rutherford
LCR, CLR
Mindy has been reporting since 1992. She attended the Academy of Court Reporting in Columbus, Ohio, and also studied Spanish at Western Kentucky University. Mindy is an LCR, licensed with the State of Tennessee, and a CLR, Certified LiveNote Reporter. She enjoys collaborating with clients using her realtime skills and is available to cover matters in Tennessee, Kentucky, and Ohio. In her free time, Mindy enjoys reading, baking, and spending time with her family.
Email: mindy@beresandassociates.com
Michelle E.C. Hinson
LCR
Michelle has been a freelance reporter in Nashville since 1994 and is an LCR with the State of Tennessee. She very much enjoys the interesting and varied nature of her career in reporting. She has a love of language and studied Spanish and French for several years. When not working, Michelle enjoys traveling, reading, cooking, gardening, and knitting.
Georgette Arena
RPR, LCR
What Georgette enjoys most about being a court reporter is that every day presents an opportunity to meet new and interesting people while learning about a vast array of subjects. "I am able to see the vital role my career makes in the judicial process by being able to provide a written record or providing valuable assistance via realtime to an interpreter or hearing-impaired witness."
Georgette started her court reporting career in Memphis in 1986 after moving from Illinois where her father was a court reporter for over 50 years. She has been providing her clients exceptional service in the Nashville area since 1990.
As past vice president and convention chair (2016-2017) for the Tennessee Court Reporters Association and co-chair for the TCRA President's Garden Gala at the NCRA convention (2019), she has been able to give back to the profession she loves.
Kasie B. Hardy
RPR, CRR, CRC
Kasie has been reporting since 1991. As well as serving the legal community, she has provided CART for deaf and hard-of-hearing individuals and captioned live television shows such as sports and weather. She is a native of Alabama but has been proud to call Tennessee home since 1996. Any time not working is spent reading, watching Alabama football, or exploring the beautiful Middle Tennessee area with her husband and son.
Email: kasie@beresandassociates.com
Linda Stevens
LCR
Linda has been reporting since 2007. She is licensed with the State of Tennessee. She is currently in the process of becoming certified in closed captioning to assist hard-of-hearing individuals. In her free time, she enjoys binge watching shows, running, hiking, traveling, spending time with her husband and children and is slowly learning the lost art of unplugging all electronics and relaxing with a good book.
Email: linda@beresandassociates.com
Katherine Gale
CSR, RPR, LCR
Katherine has been a Registered Professional Reporter (RPR) and a California Certified Shorthand Reporter (CSR) since 1992.  She moved to Nashville from Los Angeles in 2008 at which time she added her Tennessee Court Reporter license (LCR).  Aside from reporting in the legal profession, she's also had the pleasure of reporting in the entertainment industry, covering award show interviews of many famous movie stars!  She loves her job and is focused on making certain that her clients receive the best possible service that she can provide including real-time and whatever else requests they may have.  When not "working," you will likely find her behind her other machine sewing!  She has been to Africa with her Sewing for the Nations ministry team and is involved in teaching even little ones the dying art of sewing. She's a proud wife, mother and grandmother (Oma) of her favorite people in the whole wide world!
Sarah M. Motley
LCR
Sarah Motley was born and raised in Franklin, Tennessee, where she currently resides. She went to Centennial High School and saw a court reporter as a guest speaker in her criminal justice class in her senior year of high school and knew immediately that was what she wanted to do for a living.
Sarah started her court reporting education at Tennessee Career College in Nashville and ended up graduating from the Court Reporting Institute of Dallas and has been a working reporter in the Middle Tennessee area ever since. Sarah has served on the Tennessee Court Reporters Association Board as the Vice President and Convention Committee Chair from 2017-2019; President from 2019-2020; Past President from 2020-2021; and is now currently serving as Vice President again for 2022-2023.
Outside of Sarah's court reporting career, she loves to watch crime shows, comedy, and Google is her best friend for researching random facts and going down rabbit holes. But her favorite thing to do is to spend time with her three sons; Micah, Jack, and Lucas.
Email: sarah@beresandassociates.com
Katherine M. Richmond
RPR, LCR
Katherine has been reporting since 1982. She received her Court Reporting degree in New York State, but soon thereafter relocated to Memphis, TN at the age of 21. In 1990, she became part owner of her own firm and eventually was sole owner for a total of 20 years. She then merged with Alpha Reporting in Memphis in 2010. In 2015, she was ready for an adventure, saw how Nashville was growing and decided to report in Nashville. Katherine loves reporting and is dedicated to her clientele she has built since moving here. A touch of Hollywood for Katherine happened in the 90s when she was given a speaking role as a court reporter in the Rainmaker alongside Matt Damon and Jon Voigt. Katherine considers her greatest joy and achievements to be her children Meagan and Matthew and her granddaughter Addie. Katherine is married and resides in Nolensville.
Rhonda Nicholson
LCR, RPR
Rhonda obtained her degree in Court & Conference Reporting from Gateway Technical College in Kenosha, Wisconsin, in 1998, which is where she was born and raised. After graduation, she went on to pass the Registered Professional Reporter Examination through the National Court Reporters Association. She worked as a reporter in Salt Lake City, Utah, for three years. Rhonda also attended nursing school at Aquinas College in Nashville, Tennessee. She is very experienced in malpractice litigation and also has experience caring for patients. In the summer, you'll find her traveling out West with her family to one of the national parks or attending her son's basketball and baseball games and cheering on the Green Bay Packers during football season.
Emily Wyer
LCR, RPR
Emily is certified by the National Court Reporters Association as a Registered Professional Reporter (RPR). She began her reporting journey while obtaining a bachelor's degree in psychology at Western Kentucky University. Shortly after graduation, she attended Mark Kislingbury's Academy of Court Reporting online.
In her spare time, Emily coordinates weddings and events, rides horses, serves as Director of Operations and Communications for her church, travels, and plays guitar and piano.
Email: emily@beresandassociates.com
Laura Hansen
LCR, RPR
Laura has been a court reporter since 2004. She is certified by the National Court Reporters Association as a Registered Professional Reporter (RPR) and is a Licensed Court Reporter (LCR) with the State of Tennessee. Laura also holds a Bachelor of Science degree in petroleum engineering from the University of Oklahoma. In her spare time, she enjoys playing the piano, fishing, gardening, cooking, and spending time with her husband and twin daughters.
Emily Richardson
Scheduling Assistant
Emily comes to the team with an entrepreneurial and executive assistant background and appreciates the opportunity to use her expertise to support Beres & Associates' growing team of reporters as scheduling assistant. Emily is also a freelance proofreader, scopist, and transcriptionist and welcomes the opportunity to learn about new topics on a daily basis. When she is not in front of the computer, you might find her reading, art journaling, gardening, or trying out new recipes.
Need Court Reporting Services?
Contact us today
 to see how we can put our over 100 years of combined court reporting experience to work for you.
Testimonials From Our Nashville Court Reporting Clients

"I want to compliment on two of your reporters, Mindy and Laura. They have both reported depositions that I have attended. Both are pleasant, very capable and always professional. Recently, Mindy reported a long, trying and difficult deposition. Mindy and Laura both have a nice way in the manner they comport themselves. Mindy especially was most patient with all of us. I am not surprised to see such quality people associated with your company. They are a reflection on you – a class act."

"I first met Mindy when she came to my office several years ago to serve as the court reporter for a day of depositions in a complex case. She was not my court reporter that day in that she had been hired by the defendants. The depositions that day were long and exhausting. She handled the depositions in a competent, professional manner. I was impressed. Her work product was excellent. As a result, I began hiring her myself to handle my depositions. She has done every job well and completed the depositions promptly. I can recommend her without reservation."
Our Professional Court Reporting Association Affiliations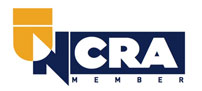 Have a question? Contact Beres & Associates today.
Contact us directly by emailing us at:
info@beresandassociates.com
Or call today! 615.742.2550
Beres & Associates offers the highest quality and customer service to all of its court reporting clients. As the oldest court reporting firm in Nashville, and also offering court reporting services to Franklin TN, Brentwood TN, Hendersonville TN, and surrounding areas, we boast decades of experience and relationship-building with law firms all over Middle Tennessee. If you have a question about our services, please fill out the simple contact form. If you are ready to schedule your court reporting appointment, please click here.