For Court Reporting Services,
To schedule a court reporting appointment, please contact Beres & Associates!
Email us at: mindy@beresandassociates.com
Or Call: 615.742.2550
And include the following information:
Your Name / Phone Number / Email Address
Date & Time of Court Reporting
*Let us know if you will need video
Our Professional Court Reporting Association Affiliations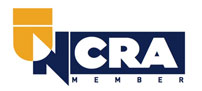 Have a question? Contact Beres & Associates today.
Contact us directly by emailing us at:
info@beresandassociates.com
Or call today! 615.742.2550
Beres & Associates offers the highest quality and customer service to all of its court reporting clients. As the oldest court reporting firm in Nashville, and also offering court reporting services to Franklin TN, Brentwood TN, Hendersonville TN, and surrounding areas, we boast decades of experience and relationship-building with law firms all over Middle Tennessee. If you have a question about our services, please fill out the simple contact form. If you are ready to schedule your court reporting appointment, please click here.