Protect Your Record with Stenography
Stenography – The Only Choice
Why should a qualified stenographer be used in every one of your proceedings?
Qualified stenographers are skilled and impartial officers of the court.
Qualified stenographers have rigorous training in ethics, deposition procedures, and court protocol.
Qualified stenographers are able to capture verbatim testimony at speeds up to 280 wpm.
Qualified stenographers are able to provide instantaneous read-back of testimony at proceedings.
Qualified stenographers are able to provide realtime text streams to parties on-site and worldwide.
Qualified stenographers are able to provide immediate rough drafts, same-day/next-day certified final transcripts.
Qualified stenographers use state-of-the-art technology, along with the irreplaceable human element, to ensure every spoken word is captured and preserved.
By using a qualified stenographer you will have confidence that your transcript is certified and admissible in court.
Need Court Reporting Services?
Contact us today
 to see how we can put our over 100 years of combined court reporting experience to work for you.
Our Professional Court Reporting Association Affiliations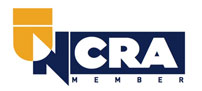 Have a question? Contact Beres & Associates today.
Contact us directly by emailing us at:
info@beresandassociates.com
Or call today! 615.742.2550
Beres & Associates offers the highest quality and customer service to all of its court reporting clients. As the oldest court reporting firm in Nashville, and also offering court reporting services to Franklin TN, Brentwood TN, Hendersonville TN, and surrounding areas, we boast decades of experience and relationship-building with law firms all over Middle Tennessee. If you have a question about our services, please fill out the simple contact form. If you are ready to schedule your court reporting appointment, please click here.